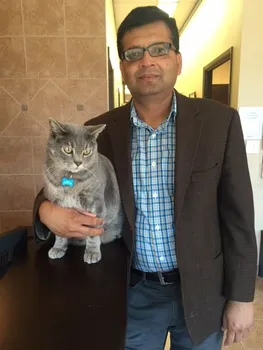 Dr. Ihsan Ullah, D.V.M., MSc. Pathology
Veterinarian
Dr. Ihsan Ullah graduated from the College of Veterinary Sciences, University of Agriculture, Faisalabad in 1996. He received his MSc. degree in Veterinary Pathology in 1998. Dr. Ihsan Ullah started his career working with the SPCA in Punjab, Pakistan until 2002. After immigrating to Canada, he worked in research at the University Health Network in Toronto until 2008. Dr. Ullah then got his VSTEP diploma from the Ontario Veterinary College to work with small animals. He worked in a veterinary clinic in Chicago, Illinois for couple of years. Dr Ihsan had very strong desire of opening his own practice and joined Dr Tashfeen Abbasi and Dr. Naeem Bajwa to open the door of state of the art King Road Animal Hospital.
In his spare time, Dr. Ullah loves to watch TV, read and spend time with family and friends. He has a loving wife Dr. Masooma, 3 kids, Aleeza, Taha , Zoya, and a cat "Gatsby".

Dr. Muhammad Naveed, D.V.M.
Veterinarian
Biography coming soon!


Sherry Noakes
Veterinary Technician
Sherry is our dedicated Veterinary Technician that has been with the clinic since we opened our doors in 2011.
Maggie El Kholy
Veterinary Assistant

Maggie has always had a passion for animals since she was in School. In past she worked with couple of small animal clinic and brought a good working experience working with dogs and cats.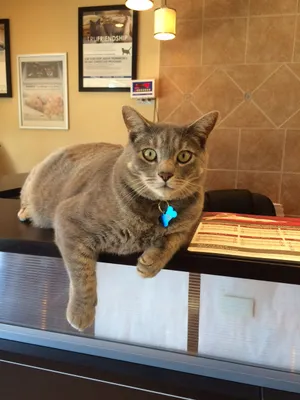 Gatsby
Client Greeter and Resident Rescue Cat