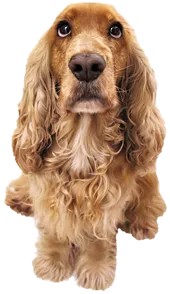 King Road Animal Hospital is proud to serve Richmond Hill and area for everything pet related. Our veterinary clinic and animal hospital is run by Dr. Ihsan Ullah (D.V.M., MSc Pathology) who is a licensed and experienced veterinarian. Other veterinarians that work at King Road Animal Hospital include Dr. Naeem Bajwa and Dr. Aneeta Hussain .
Our team is committed to educating our clients in how to keep your pets healthy year-round, with high-quality nutrition and proper exercise. King Road Animal Hospital stays on top of the latest advances in veterinarian technology and above all, remembers that all animals and pets need to be treated with loving care during every check-up, procedure, or surgery. Our services include:
Wellness exams
Vaccinations
Heartworm and other parasite testing
Medicine
Surgery
X-rays
Diagnostic lab testing
Microchip implantation
Dentistry
Hospitalization
Prescription food
Day care and boarding
Emergency services
Prices for common procedures are listed below:
Office visit and physical exam: $39
Annual feline vaccinations: $49
Annual canine vaccinations: $49
Kitten/Puppy vaccines and boosters: $49 each
Feline Neuter: $65 (includes antibiotic and pain injection)
Feline Spay: $150 (includes antibiotic and pain injection)
Canine Neuter: $150-$250* (includes antibiotic and pain injection)
Canine Spay: $195-$450* (includes antibiotic and pain injection)
* Dependent on body weight
We are located at 141 King Road in the plaza beside Home Hardware and less then 1 minute from the King Road and Yonge Street intersection. Walk-ins are welcome!